A project cycle helps to explain the connection between working with it's typical incidents and learning situations or case studies during a qualification measure.
Posts (5)
Tags
Kalender | Calendar
Suche | Search
Anke van Bebber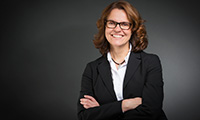 Wer bin ich | Who I am
Ich bin Beraterin, Trainerin & Coach und spezialisiert auf nachhaltige Personalentwicklung mit dem Fokus, Lernen und Arbeiten miteinander zu verzahnen. Mein Ziel ist es, Entwicklung in Ergebnisse zu transferieren.
---
I am consultant, trainer & coach specialized on sustainable HRD. I focus on achieving business results via combining learning and working.
Netzwerk | Network